we
Love

Security

Genuine. Honest. Reliable.

These three words embody the type of service you can expect from AAA. So when our agency was challenged to create the narrative of who AAA is, we knew the best people for the job were their customers.

Our producers and crews jumped into action and the result was heartwarming stories of what it's like to be covered by one of the best insurance companies in Oklahoma and the U.S.

Along with special services, valuable savings and member benefits, working with long-time client AAA has allowed us to promote all of their extensive services through various creative mediums.

Strategic Planning / Recruitment Marketing / Creative Development – Digital, Promotional, Collateral, Print, Outdoor, Radio, TV / Media Buying – Traditional & Digital
Commercials
Using AAA customer testimonials made our commercials relatable to the public. Discussing everyday situations and how AAA was able to help, ultimately increased awareness of AAA's brand.
Digital Ads
Our digital display ads promoted AAA services to target audiences within various DMAs.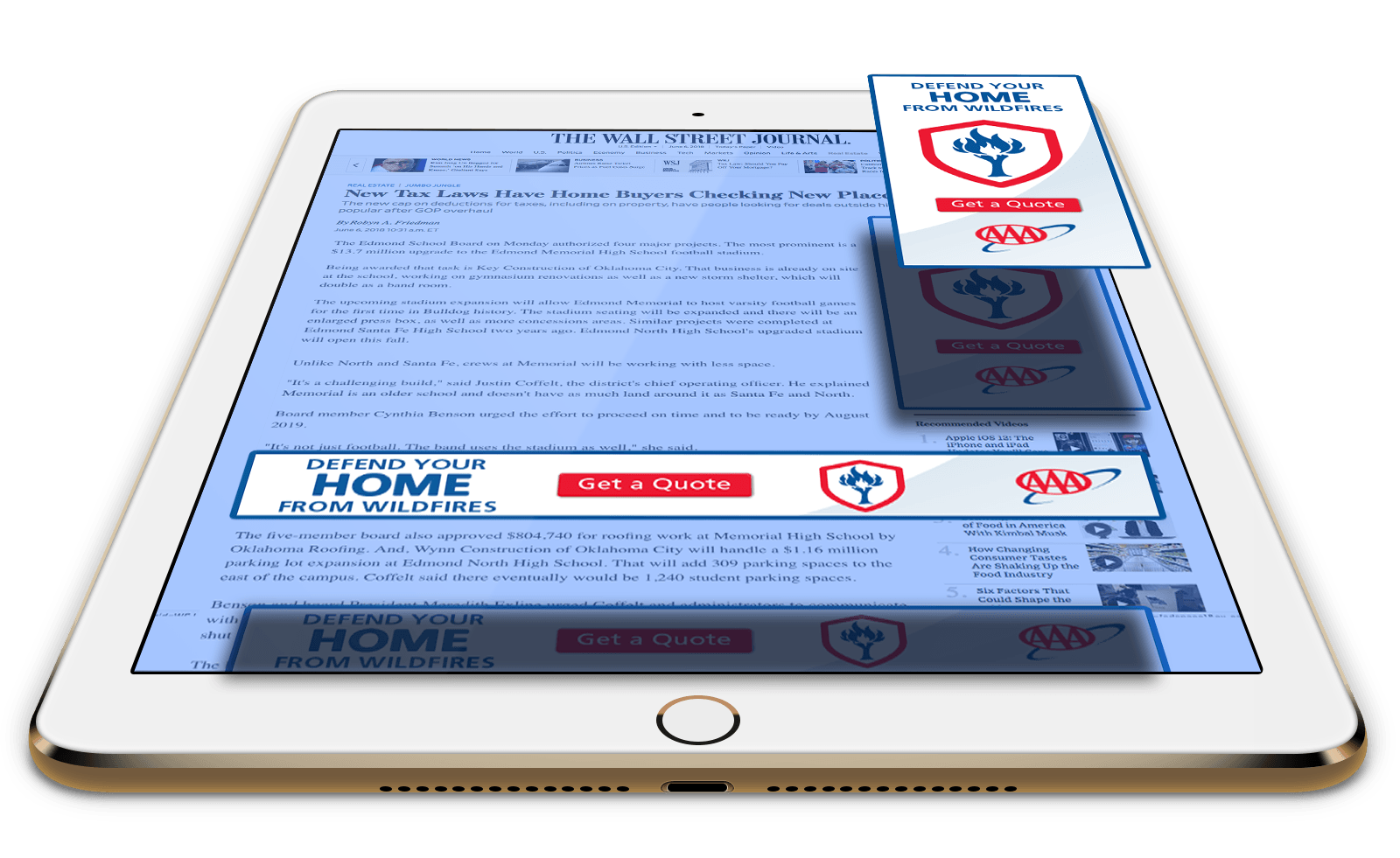 Educational Videos
Oklahoma weather can be tricky and our animated educational videos for hail, severe storms and earthquakes provided an overview of how AAA helps save money and offers various plan choices for when mother nature has a tantrum.
Brochures
Interested individuals are able to review our brochure for more information on services and job opportunities within AAA.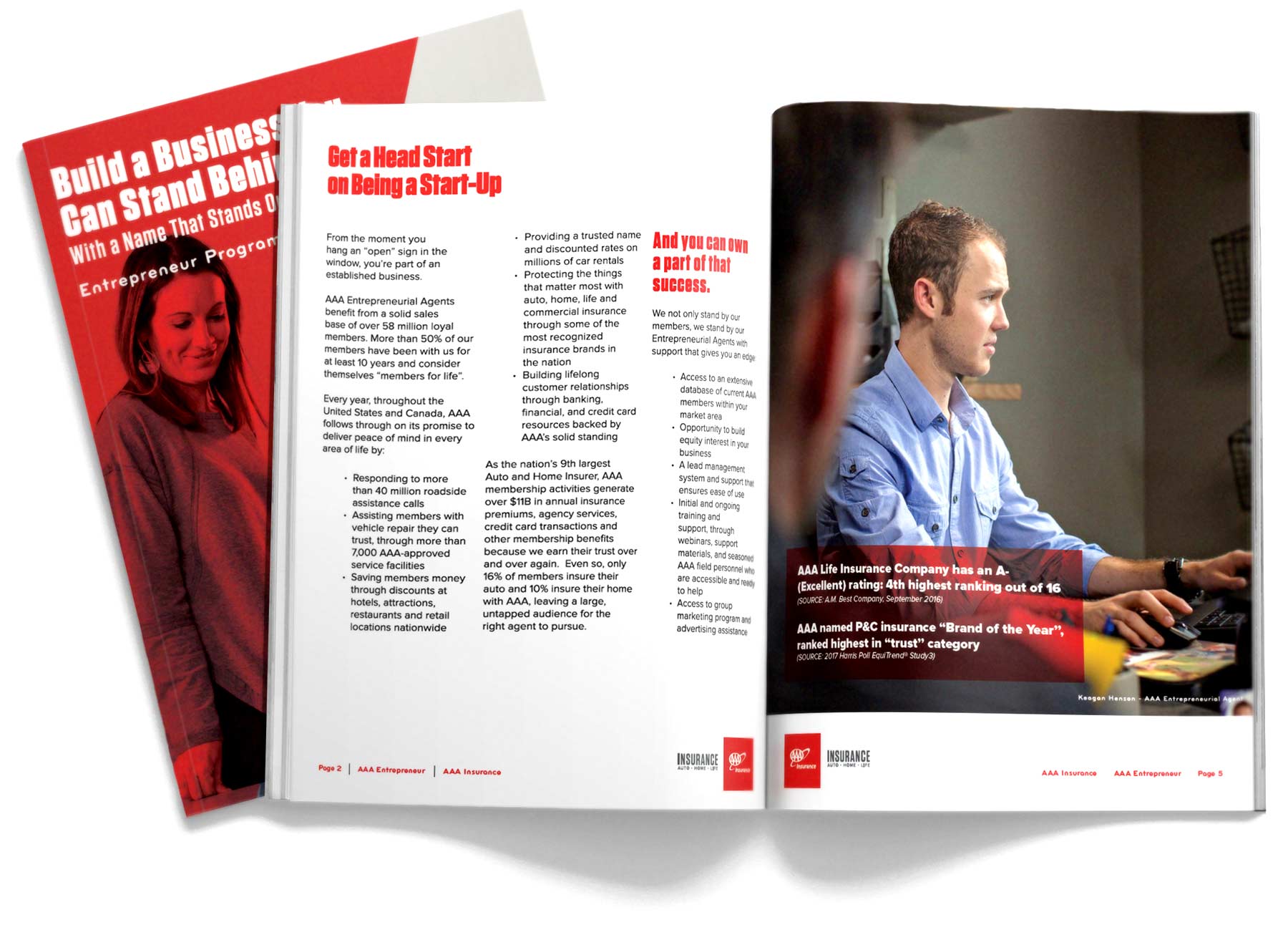 Recruitment Videos
By using Oklahoma AAA agents, our recruitment videos provide an authenticity to AAA and their entrepreneurial agent program. Highlighting their personal stories, these individuals are able to show how working for AAA has greatly impacted their lives.