we
Love

OKC

Oklahoma City has some of the best culture, cuisine, attractions and amenities that you can find (yes, we're biased, but it's TRUE!). And when the Oklahoma City Convention & Visitor's Bureau needed an agency to develop a creative strategy for OKC's new tagline – The Modern Frontier – we jumped at the chance to participate. We were tasked with bringing this tagline to life, all while showcasing how OKC embraces its roots and is paving the way to become a center of innovation and entrepreneurship. Using five vibrant colors and geometric shapes, the campaign pieces are all cohesive and allow for color and imagery changes, highlighting the best of the best in OKC.

Creative Development – Print, Television, Digital, Outdoor, Social Media, Promotional Elements / Media Buying – Traditional & Digital / Event Planning
Industry Launch Video
To bring The Modern Frontier to life, we needed to share the tagline within OKC and get the community on board. We helped to plan an industry launch event with the OKCCVB, bringing their partners, community leaders and more together for an official launch party. We created a video that shares the essence of the campaign and seeds the thought of The Modern Frontier.
Beer Cans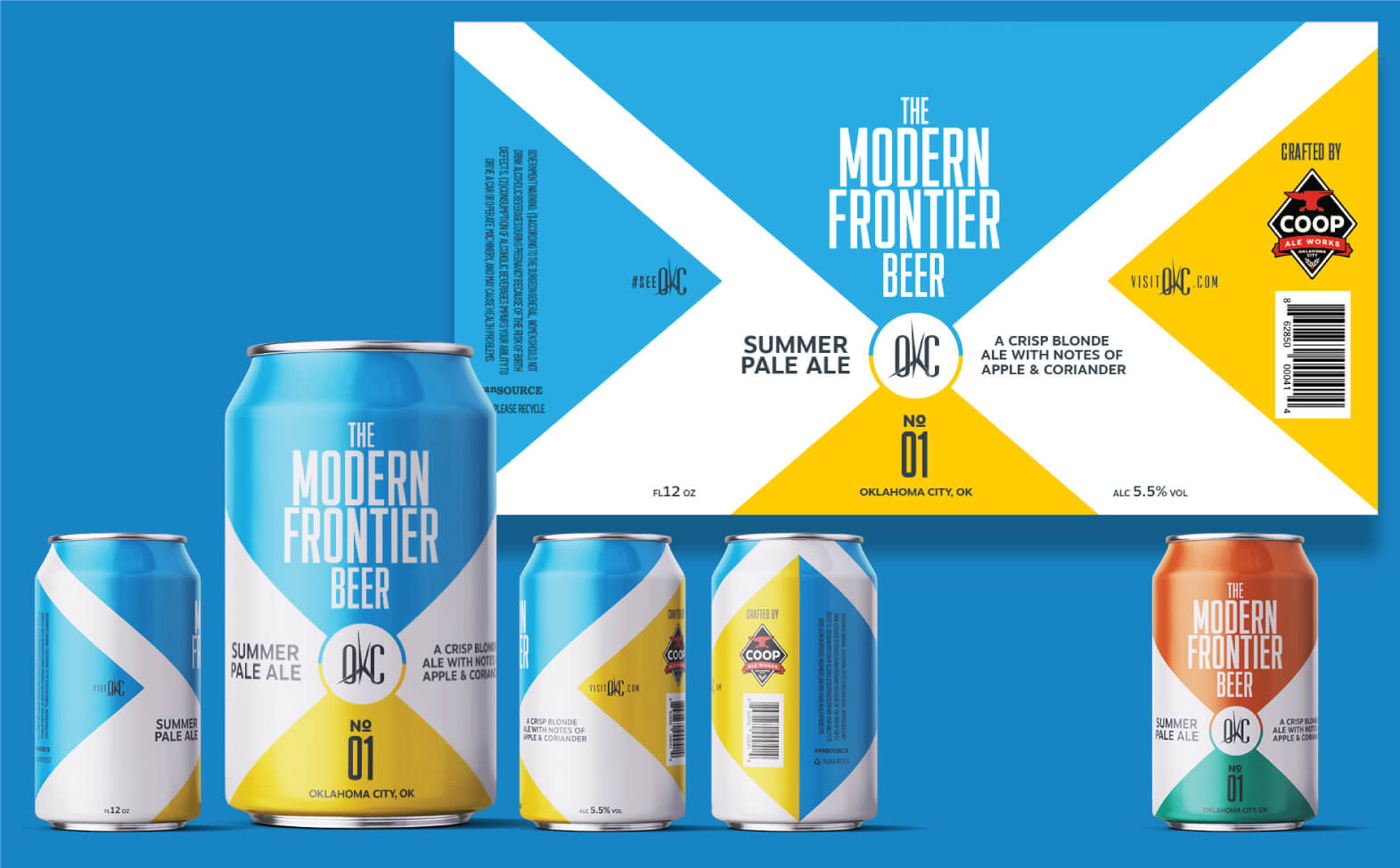 Industry Launch Toolkit
In addition to the launch video, we created promotional elements that were shared with attendees and community partners. These included t-shirts, stickers, a lapel pin and window clings.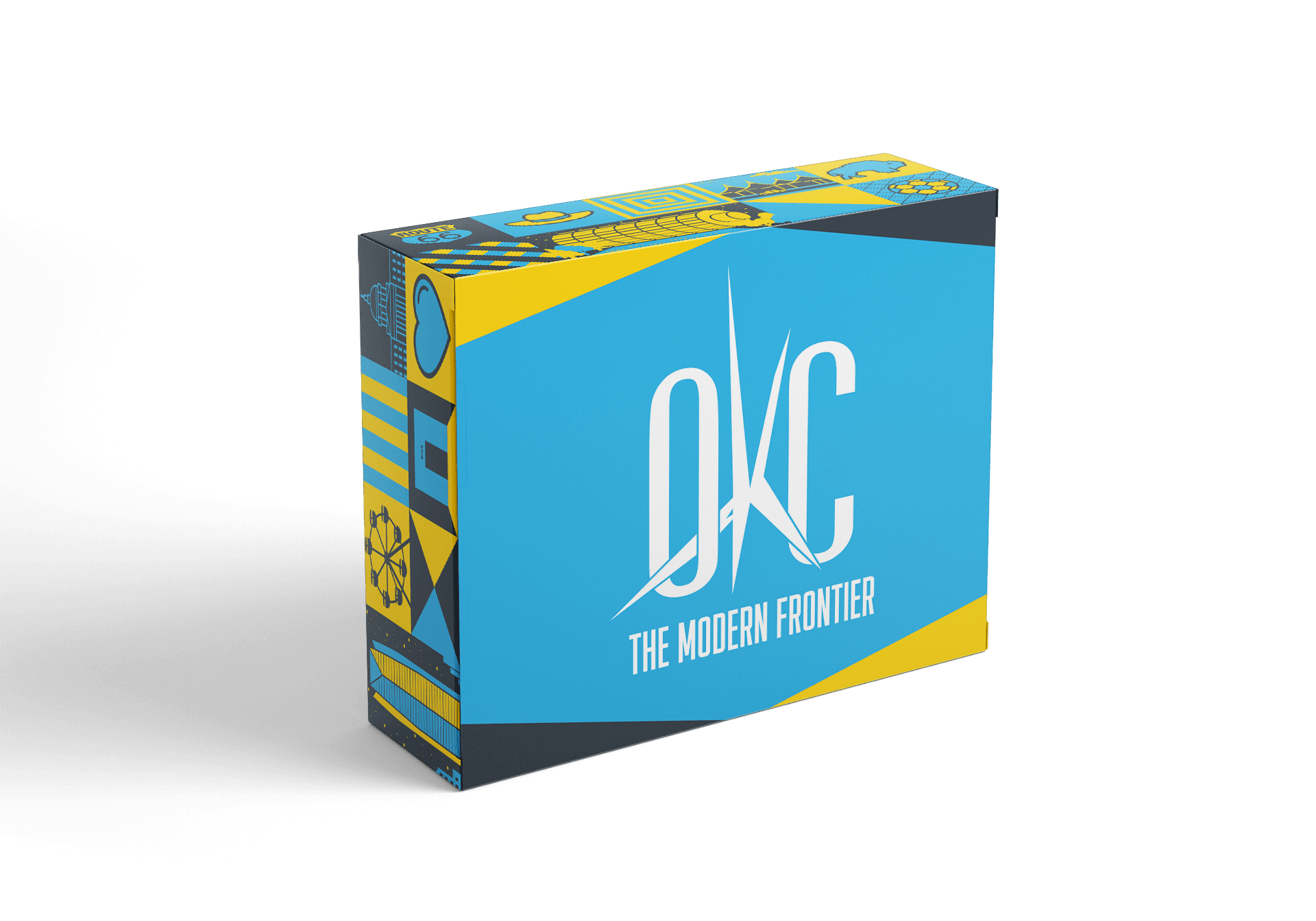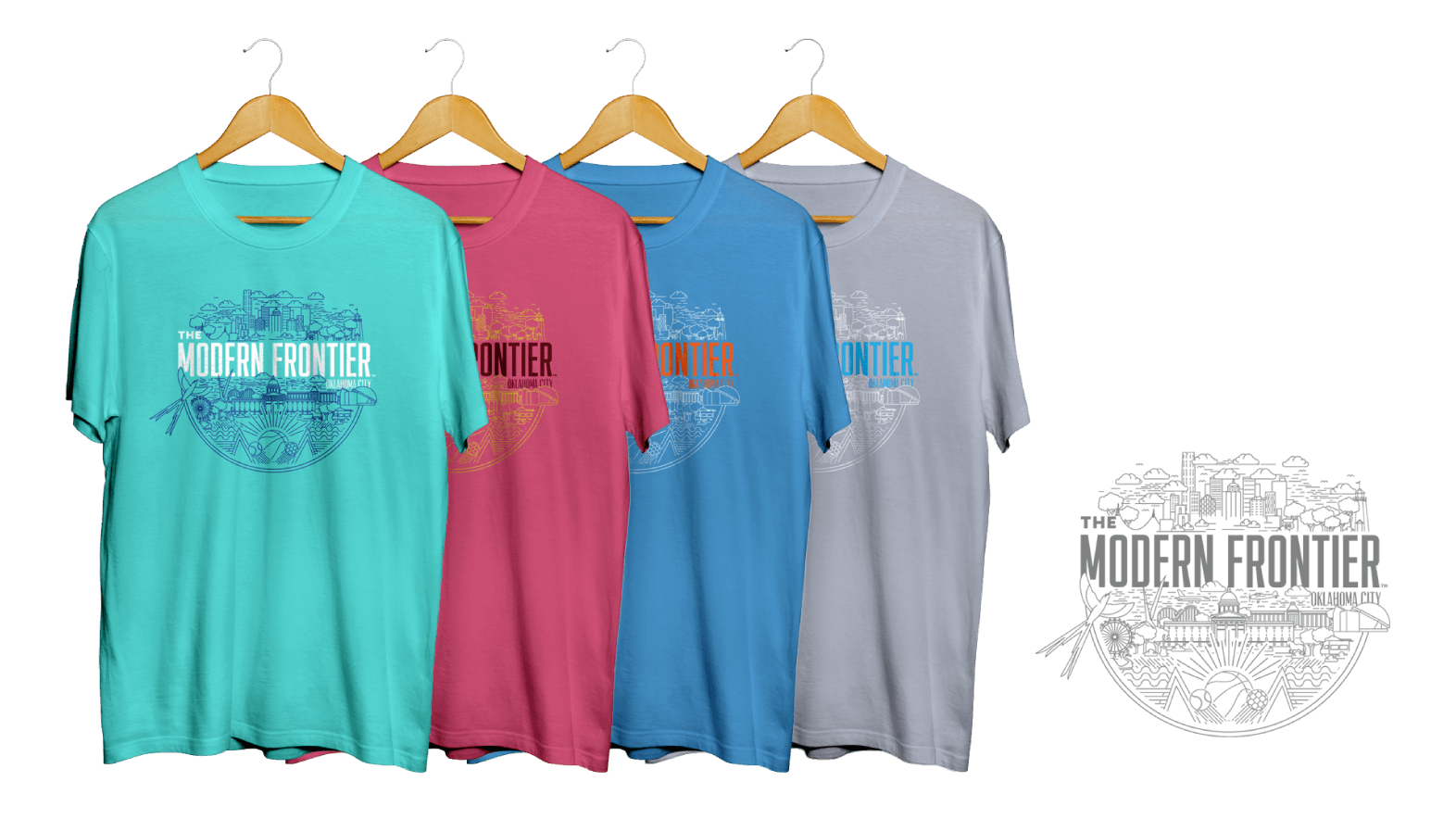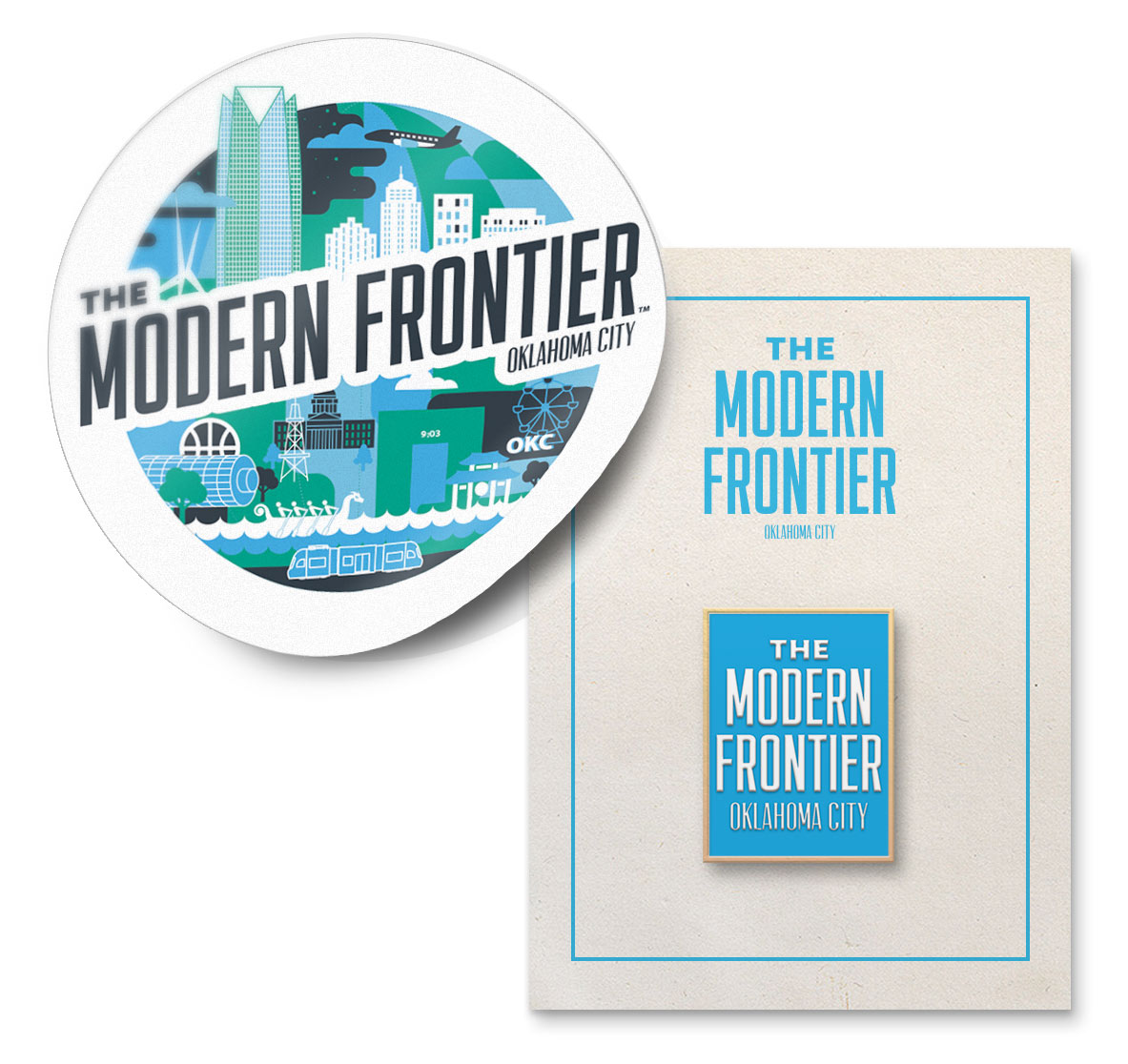 Print
We continued the creative with print ads, targeting specific audiences, from event planners, group tours, horse show attendees and more.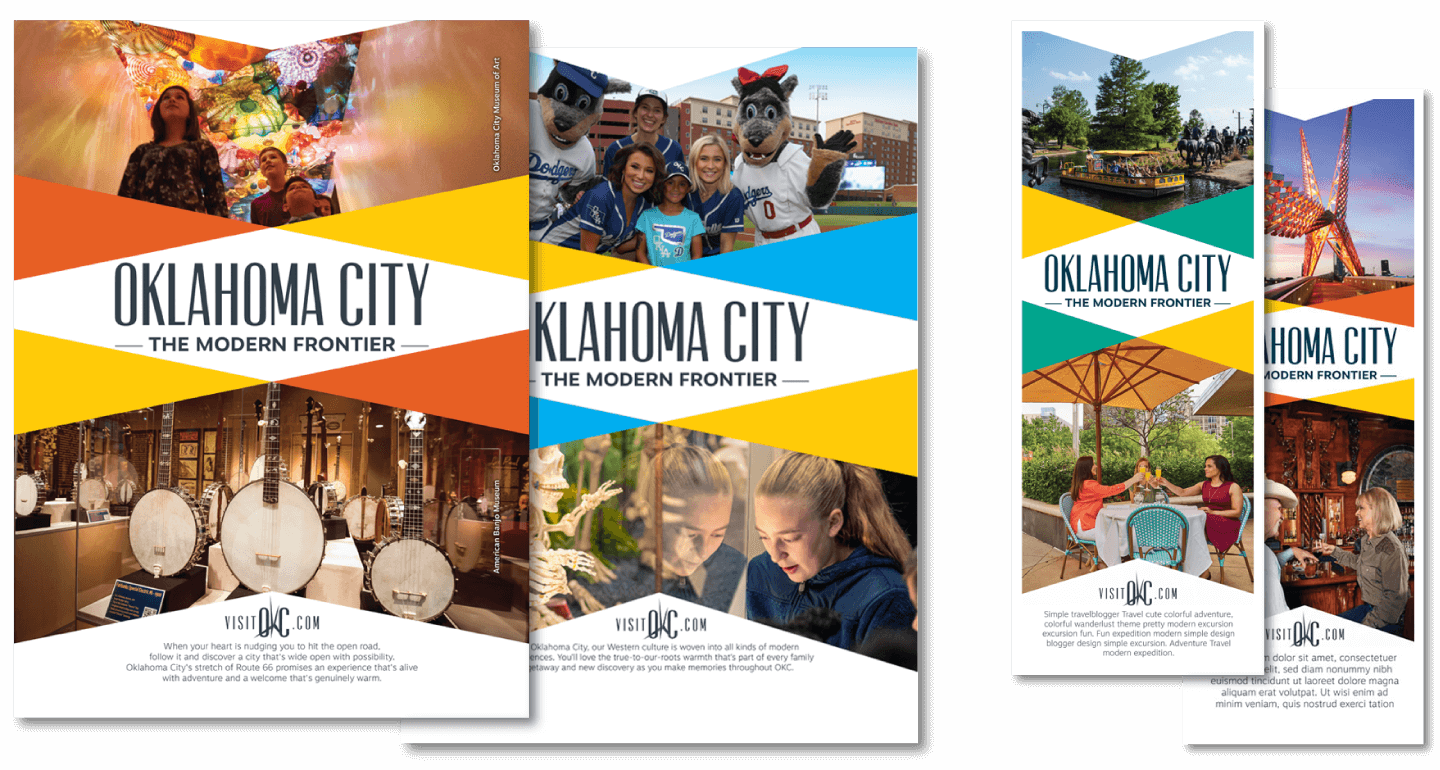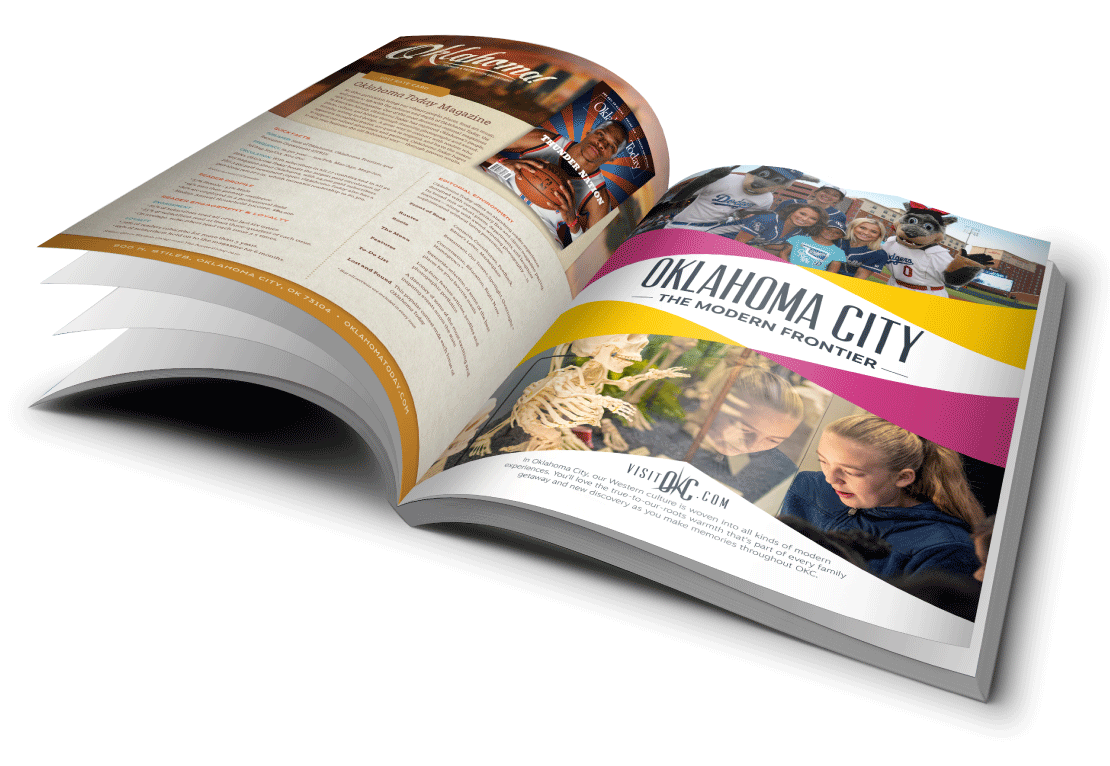 Social Media Graphics
The Modern Frontier applies to everyone in OKC and the OKCCVB wanted to make sure the entire community could play a part. We created social media graphics for individuals to download and share on their own or business social channels.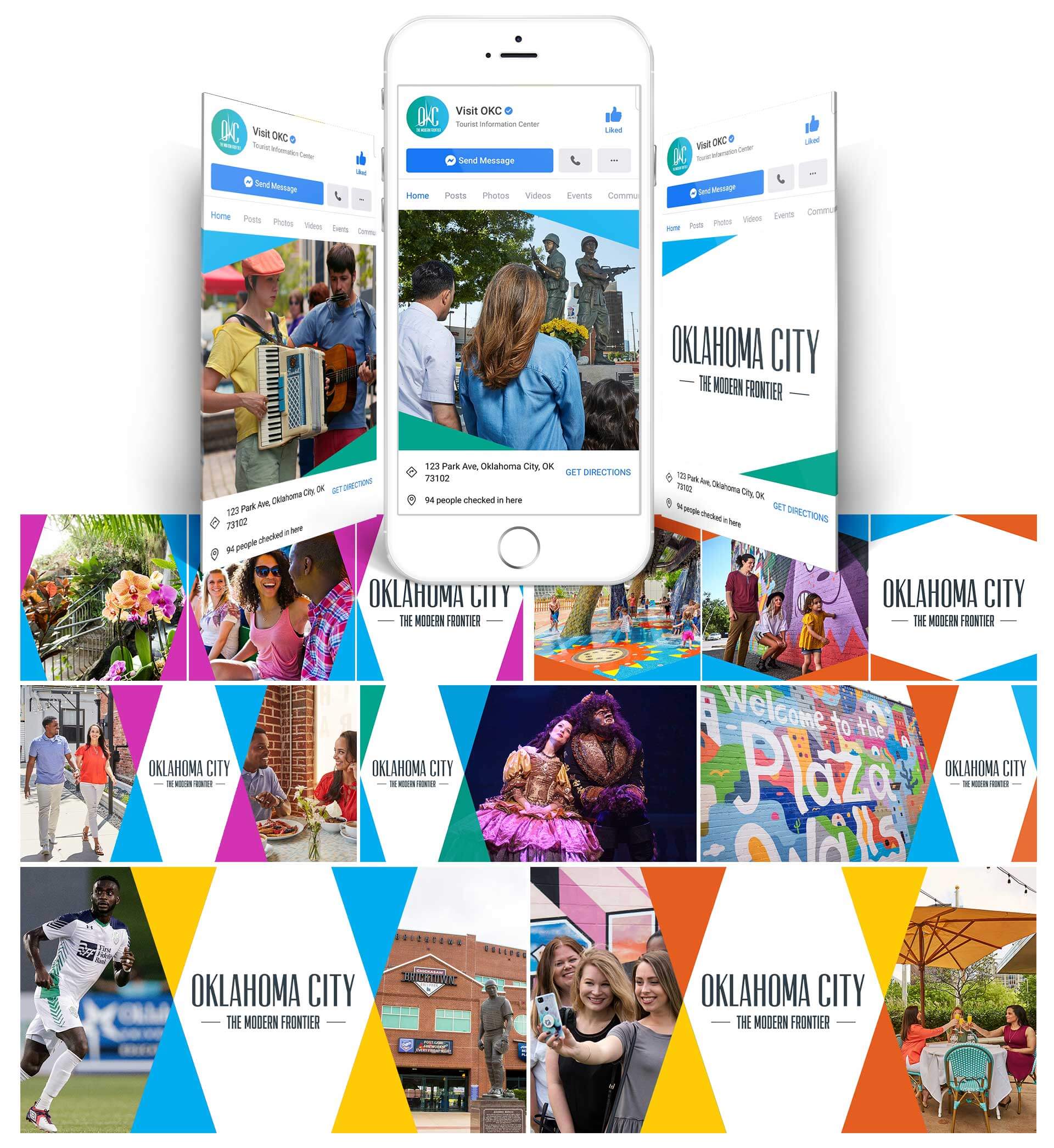 Commercial
To reach The Modern Frontier audience in OKC, we created a television commercial, featuring some of the great things to do, see and visit within our city.
Digital Ads
Our digital ads were colorful, engaging and included calls-to-action for different audiences.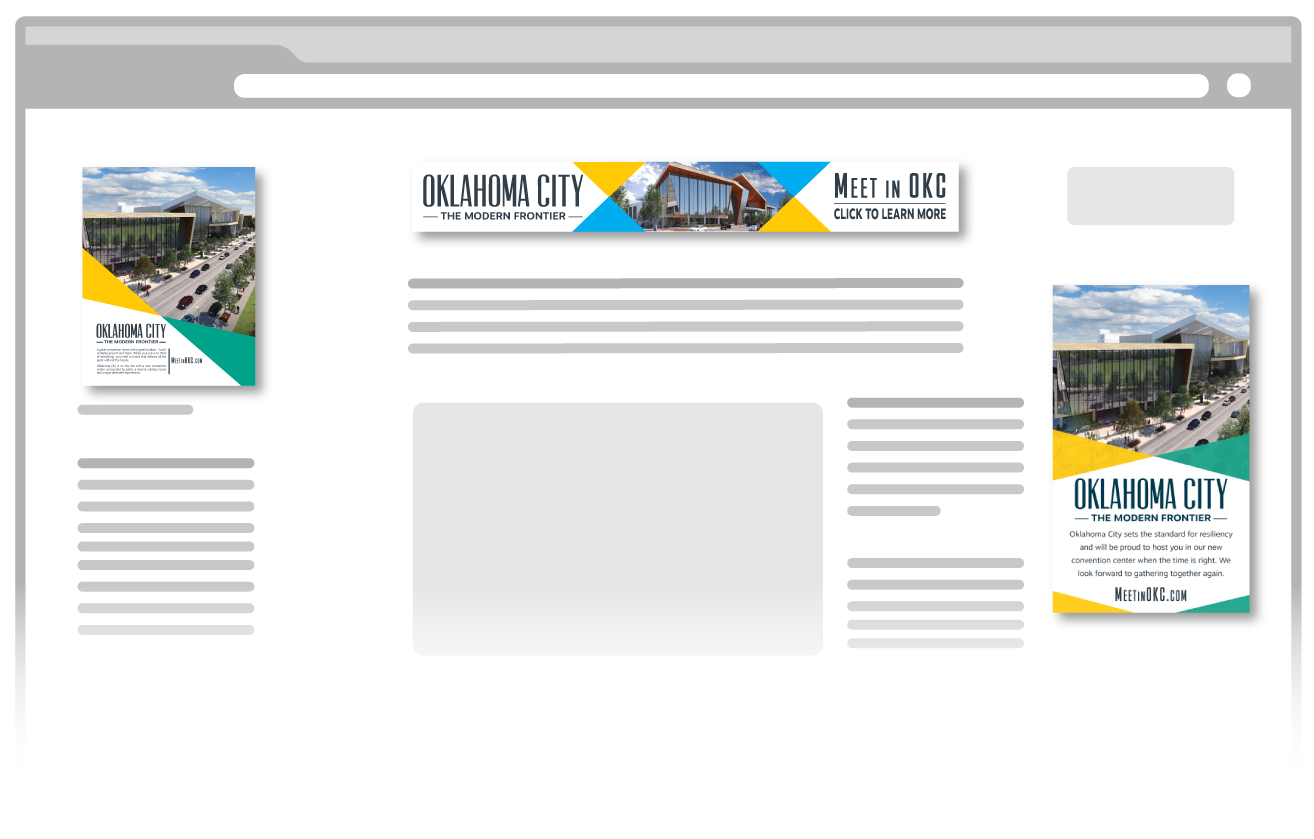 Outdoor
Billboards were also created to welcome everyone to The Modern Frontier.